Contact lenses become part of the wearer's daily routine, so it's important that your system works for you and makes sense for your lifestyle. Having said that, I find that a lot of patients don't necessarily consider which types of contact lenses might be best for their health and routine. Instead, most people just use the first contact lenses that work for them and prefer not to switch.
I definitely understand that it's comforting to stick to the things you know. But in my opinion, some patients' contact lenses aren't necessarily the best choices for their needs.
Of course, your visual needs are unique and you should speak to your optometrist about what contact lens options are available to you. But for my patients, I almost always recommend making the switch to daily contact lenses for both health and lifestyle reasons. Let's dive a little deeper and talk about why I think that daily disposable contact lenses are preferable to other types of lenses.
What Are Daily Contact Lenses?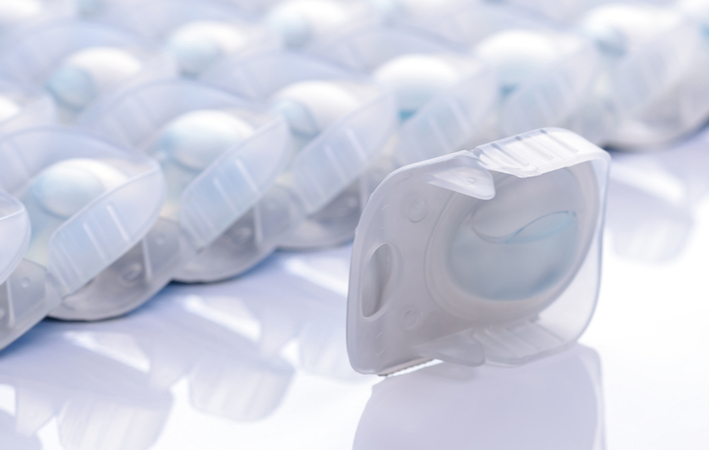 The concept of daily contact lenses is pretty simple. They're contacts that you switch every day. Some people call them disposable, other people call them daily. Rather than keeping the same pair for a week or a month, you take them out every night before you go to bed.
Some people use the term daily contact lenses to describe contacts that can't be worn overnight. But for our purposes, I'm referring to contact lenses that are removed at the end of the day and then thrown out. You don't sleep in them, you don't reuse them the next day, you don't pass go and collect $200, you just toss them.
Daily vs. Weekly vs. Monthly Contact Lenses
Each type of contact lens is designed a little bit differently depending on how long you're meant to wear them. Here are the major differences between daily disposable lenses, weekly lenses, and monthly lenses.
Daily
Daily disposable contact lenses are typically made from less expensive materials so they can be mass-produced and purchased in bulk without costing a fortune. Even though they're designed and built in a more economically-friendly way, daily disposables can still offer the same quality as other types of contact lenses.
Just like other types of contact lenses, daily disposables come in a variety of prescriptions and at a variety of price points. You can even get specialized contact lenses in daily form. Your optometrist will be able to tell you if you're a candidate for daily contact lenses.
Weekly
Weekly or bi-weekly contact lenses are designed to be worn during the day four 7 or 14 days, depending on your lenses. Because bi-weekly lenses are worn more than once, they do require some maintenance and upkeep. You need to take them out and store them in a contact lens case with fresh solution every night. You should replace your contact lens case once every three months.
Monthly
Much like weekly contact lenses, monthly lenses are worn during the day for a month and taken out at night to be stored in a contact lens case with fresh solution. Because these lenses are designed to last a month, they require more care and attention. You'd have to be more careful when handling these contact lenses to avoid tears, and you have to be very conscientious about keeping them clean to avoid infection.
Why I Prefer Daily Contact Lenses Over Other Types
Corneal Health
When you take a new pair of contact lenses out of their packaging, they're sterile. The longer they spend outside of their packaging, the less sterile they are. Even while your contact lenses are on your eyes, they're exposed to germs, bacteria, and other things that could be harmful to your health. Replacing contact lenses more often means you're less likely to expose your eyes to dangerous particles or germs.
Research indicates that daily contact lenses are also less likely to damage your corneas. Scientists found that patients wearing reusable contact lenses had significantly higher inflammatory levels in their tears, which indicates injured tissue. To quote the conclusion of one study in particular, "The results indicate that daily disposable wear may be the most trouble-free way of wearing contact lenses." I think that pretty much sums it up.
Convenience
Long-wear contact lenses just require more from you. They require more products like contact lens cases and more contact lens solution. Even if the lenses themselves are less expensive than dailies, you also need to consider the cost of the additional products you need.
They also require more time and attention from you. If you lose a contact lens, tear one, or fail to take proper care of them, you either need to place an emergency order, or rock glasses until it's time for your next pair.
Daily disposable contact lenses are no less convenient than taking daily vitamins. You have to make sure you have enough, but when you reach for a new pair in the morning, you'll see how many you've got left, which serves as a daily reminder to order more.
You also really don't have to spend time cleaning daily disposable lenses after taking them out or before putting them in. Your lenses are sterile out of the package, and at the end of the day, you can just throw them out (or recycle them through the TerraCycle program).
I think it's important to be honest with ourselves. Everyone knows that they should drink more water and stretch their legs every 15 minutes, and properly clean their contact lenses every night. But we don't always do those things because we get preoccupied or we're just too tired. The reality is that skipping a step with reusable contact lenses could cause an infection, or even cost you your vision. Choosing a more convenient option just makes it easier to prioritize your eye health, even when your mind is on other things.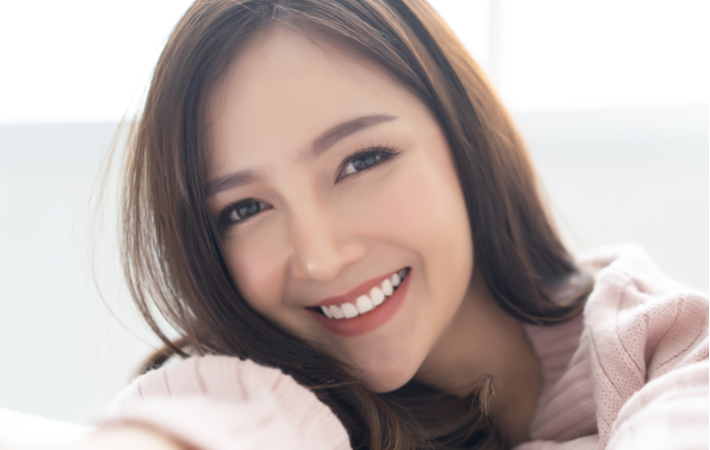 Comfort
A lot of people find contact lenses a little bit uncomfortable or irritating. Patients with dry eye, for example, often find that contact lenses make their symptoms significantly worse. However, daily disposable contact lenses are less likely to produce these uncomfortable effects.
Every time you wear a pair of contact lenses, your eyes leave deposits of tiny proteins on them. The more these proteins build-up, the less comfortable your lenses are to wear. Because you only wear daily disposables for one day, they don't have the opportunity to accumulate as many proteins to irritate your eyes. One study found that replacing contact lenses on a daily basis significantly reduced symptoms like dryness, discomfort, redness, and blurry vision.
Ecological Impact
A lot of my patients are extremely environmentally conscious, which is something I really appreciate. As a result, I find a lot of people are really uncomfortable with the idea of any product that is thrown out after one use. But everything, from the packaging to the lenses themselves can actually be recycled. Most contact lens manufacturers offer a contact lens recycling program to reduce the impact of contact lenses. Rather than trashing your lenses, I'd recommend recycling them.
Your Eyes Are Worth the Investment
You rely on your vision for nearly everything. Do you really want to gamble with it?
Daily disposable contact lenses are safer, more convenient, and more comfortable than their weekly or monthly counterparts. I would highly recommend asking your optometrist if disposable contact lenses are an option for you.