If you've noticed that your eyes feel dry, uncomfortable, and itchy, you may be wondering if allergies are the cause.
Allergies can certainly contribute to dry eye symptoms. However, there could be several other reasons your eyes feel dry and uncomfortable.
Let's explore whether allergies can lead to dry eyes and what you can do about it.
How Do Allergic Reactions Affect Your Eyes?
A person can develop an allergic reaction when they are exposed to substances like pollen, dust mites, and pet dander that their body perceives as a threat. The body responds by releasing histamine, which can cause irritated, watery eyes and sneezing.
Other Causes of Dry Eyes
Dry eyes can occur when our tears fail to provide enough lubrication for our eyes. It can be caused by various factors, like the environment, medication, age, gender, and systemic issues.
It is important to keep on top of all these risk factors so that if you develop any dry eye symptoms, they are identified early and treated accordingly.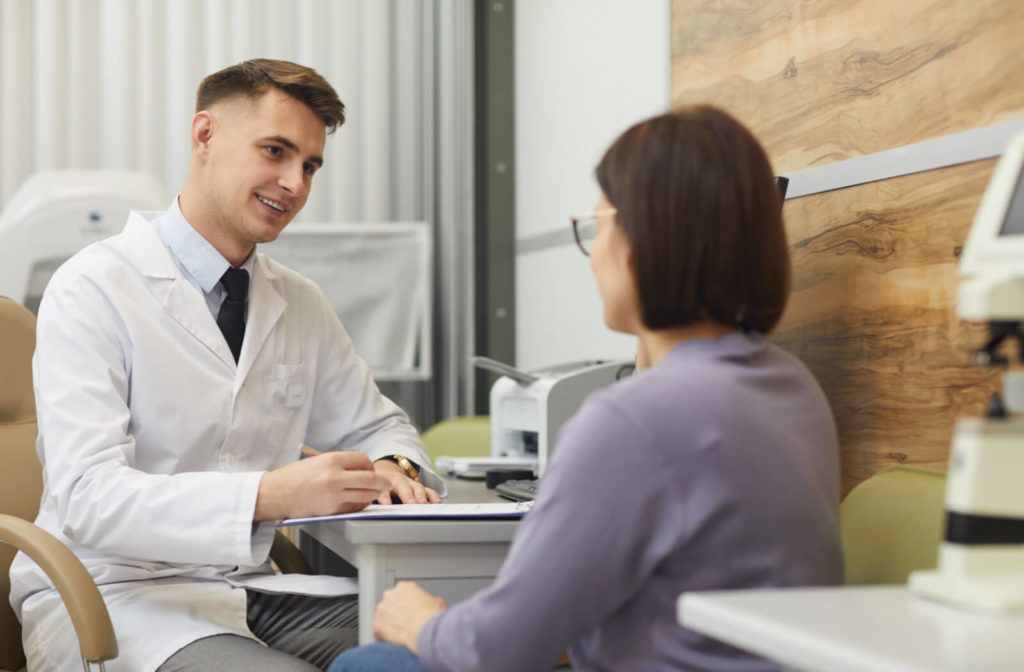 How to Diagnose Dry Eyes
The best thing you can do is consult an eye doctor to determine if allergies are causing your dry eyes or if another explanation is responsible for them.
Diagnosing and treating dry eyes typically begins with a comprehensive eye exam. Your optometrist may request you fill out a questionnaire, and they may perform tests to measure the quality of your tears to identify where your dry eye symptoms are coming from.
Your optometrist can evaluate the quality of your tears to determine if any of the 3 main ingredients are lacking. This can indicate the underlying cause of your dry eye symptoms.
From there, your optometrist can develop a personalized treatment plan to help you regain comfortable vision.
Treatment Options for Dry Eyes
Treating dry eyes depends on the root cause, but many options are available for relief.
These include prescription medications, punctal plugs, specialty contact lenses, warm compresses or eye masks, and over-the-counter artificial tears.
Getting to the Bottom of Dry Eyes: The Eye Gallery Can Help!
Allergies can certainly be one of the primary causes of dry eyes. To receive the most accurate and effective treatment, speaking with an optometrist is important to determine what may trigger your dry eyes.
At The Eye Gallery, we're passionate about providing patient services with skilled, experienced professionals in an invitingly warm atmosphere.
If you're seeking relief from dry eyes, book an appointment with The Eye Gallery today. Our friendly team looks forward to helping you feel better.